Being a CISV leader is an extraordinary experience that represents much more than travelling somewhere and taking children and youth to a programme.
As a CISV Leader, you fulfil a very complex role that helps you develop a set of skills that can be applied to almost anything. So, what happens after you come back from a programme – besides missing your friends, and catching up on sleep?
Leading a programme can be the first step into a world of opportunities that CISV has to offer within the organization. There are many things you can do to broaden your skills as a volunteer and take action as an active global citizen.
CISV is a volunteer-led organization, and our volunteers are involved at every level of our structure. Each year, hundreds of CISVers help us accomplish our mission by putting their experience, time and energy into running our programmes, Junior Branches, Chapters and their different working groups and activities.
No idea where to start or what to apply for? Here are some examples that might help you out:
Volunteering locally or nationally
Chapters organize and run activities and international programmes. They recruit, fundraise, run trainings, and more; so there's always something to do.
Within your Chapter, you can
Become a trainer for upcoming leaders
Join a national or local working group
Become a board member
Be part of a staff team
Develop local impact projects
Join your local Junior Branch and participate as an active member
Of course, you can always lead again and bring all your experience to your next programme. Talk to your Chapter and find the position that best suits your skills and time availability.
Volunteering regionally and internationally
Want to take it even further? Do you love working with people from other countries? Are you comfortable working online? If yes, this might be what you are looking for.
CISV International is a BIG organization, and the work we do wouldn't be possible without the international volunteers that make sure everything goes well and constantly review how we do things to keep growing and improving.
It can be hard to imagine how it all works, so here's a diagram of what our international structure looks like… Don't worry if it looks a bit overwhelming, let's break it down:
To volunteer internationally we have 3 main types of groups: Regional Delivery Teams, Working Groups, and Committees.
Regional Delivery teams
We are divided into three regions, and each one of them has their Delivery Teams. A Delivery team is a group of people who understands how things work in your region and make sure all Chapters are getting the support, training, and information they need. Each Delivery team specializes in a different area for CISV's development.
The members of these teams are usually in charge of planning and delivering training and attending regional meetings. You can learn more about what they do and how to contact them here.
Working groups and Committees
5 committees work closely to our Governing Board:
Chapter Development
Educational Programmes
Training and Quality Assurance
Conferences and Events
Resources and Infrastructure
Our Committees focus on the strategic development of their specialized areas and report directly to the Governing Board.
There is also an International Junior Branch Team with members that bring different areas of expertise to create projects and content regarding JB's needs and proposals on how to improve its role in the organization. They have a direct relationship with the Governing Board as well.
All of these groups make sure that our organization is achieving its goals and offering exceptional educational experiences. Check out all the currently available international opportunities and see if anything catches your attention.
Besides being a volunteer inside of our structure, CISV also has representation with various partners. Here are some of them:
Collaboration with momondo, to help create more opportunities for cross-cultural understanding.
Like-minded organizations like AFS and Crossing Borders Education.
As a UNESCO partner Non-Governmental Organization (NGO), CISV holds participatory status with the Council of Europe and is a candidate member of the European Youth Forum, where volunteers from different countries represent us.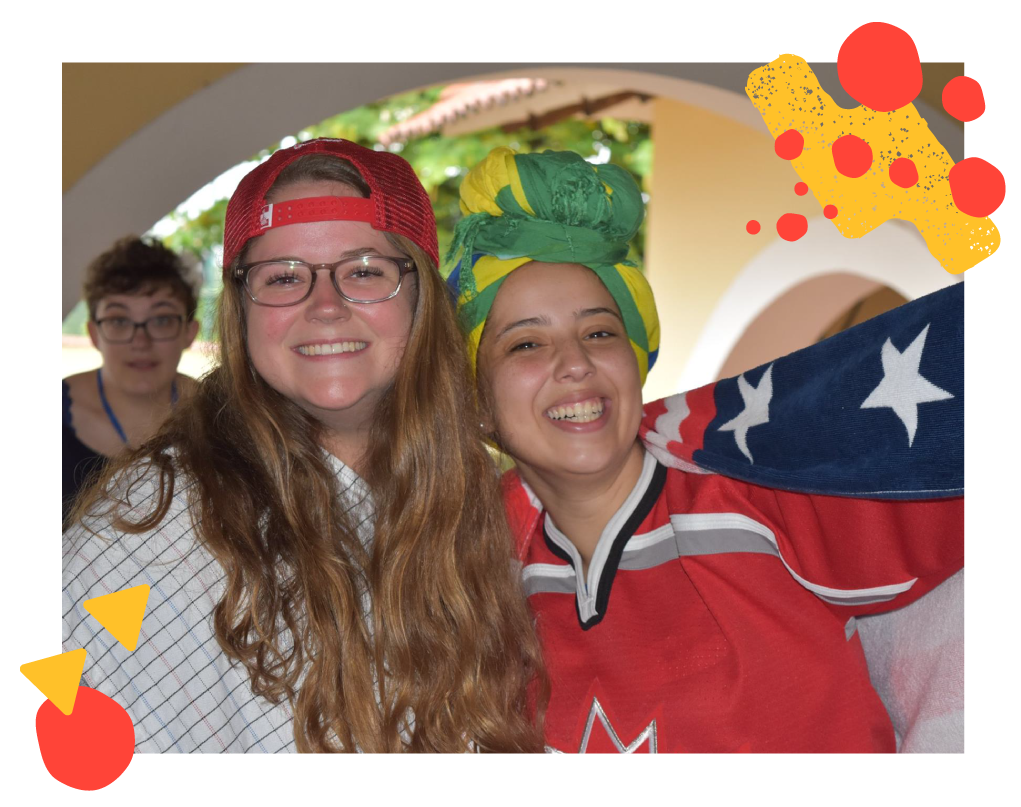 So it's settled. There are hundreds of things you could do and it all sounds quite exciting but… you may also be wondering, what's in it for you, right? The answer: A LOT!
Besides the amazing people that you get to meet during programmes, training, and activities; CISV allows you to be a part of a global community, and that has a lot of perks.
When you join CISV you become part of a huge international diverse family, and the more things you do in the organization, the bigger your family gets. Travelling will never be the same once you have friends everywhere.
Professionally, CISV can also give a big boost to your CV. Working in diverse international groups shows adaptability, capacity to work as a team, responsibility, and social sensitivity. All things that employers and recruiters highly appreciate in an increasingly globalised world. CISV allows you to improve your soft skills and oftentimes practice a different language.
Our organization also offers certified training and many opportunities to develop a career and build your international network. We even have a CISV Alumni Association that connects you to other CISVers, job opportunities, activities, reunions, and so much more. All through cultivating a culture of helping and giving back.
Joining CISV and getting involved in all that this organization has to offer is an experience that I would highly recommend.
So which position do you think would be a good fit for you? Let us know! We will be glad to hear from you.
By Lucía Flores, CISV Junior Branch