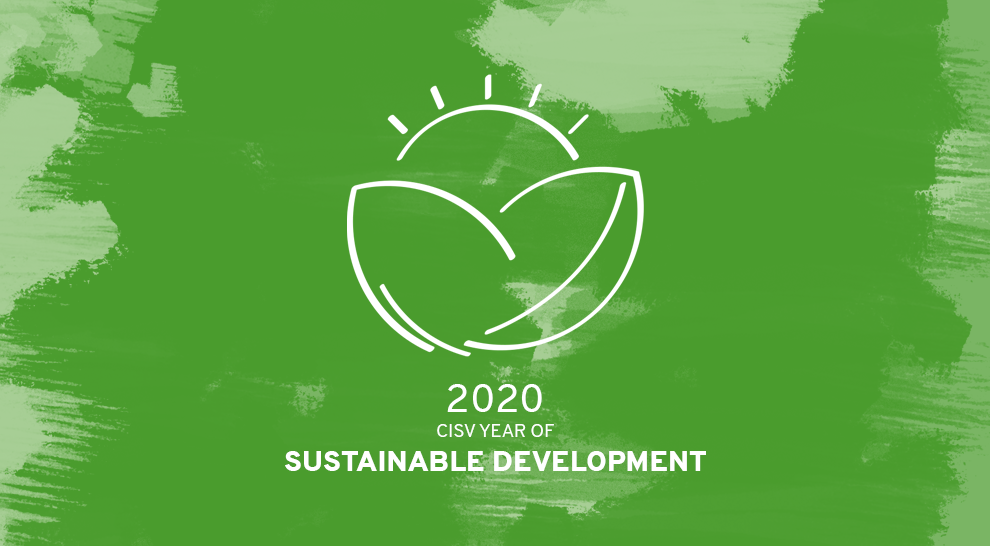 Introducing: Sustainable Development 2020
January 24, 2020
Understanding CISVers' Attitudes Towards Sustainability
April 17, 2020
Hello and welcome to 2020!
We are the Sustainable Development Content Working Group, and we are thrilled to contribute to the CISV community with content about this year's topic: Sustainable Development. We are on the pictures from left to right: Humberto Castillo from Mexico, Ma. Krishna Rae from the Philippines, Hosherdar Polad from India, and David Bak Posada from Colombia. We will be creating educational content to engage with the CISV community all around the globe. Our main objectives are to raise awareness about the importance of Sustainable Development, and inspire CISVers and non-CISVers to take action towards a more sustainable world.
Why is Sustainable Development relevant in a peace educational context today?
Our world is one big global village. Globalization has made the world an amazing place to live where different cultures collide together sharing all kinds of ideologies and practices that enrich our environment. This big collide of cultures has also brought a series of challenges that we must overcome in order to guarantee the best possible life conditions for everyone in our generation and the future ones. Resource domain and control have for decades been the cause for most conflicts between nations, generating poverty and inequality between people. The impossibility to access fundamental resources forces people to use most of their time and energy in looking for ways to get those resources, instead of generating time and possibilities to focus on activities that have a positive impact in our society.
It is our role and responsibility as CISVers to promote activities and actions that have a positive impact in the mindset of the people that surround us and make us altogether more conscious about the environmental outcome of our daily activities and habits. As CISVers, we need to encourage the development of attitudes, skills and knowledge aligned with the values and principles required to create a more sustainable world, which through environmental protection and awareness, increases social and economical equity. Peace education plays a fundamental role in improving our global life conditions, as it has the power of bringing people together in harmony to achieve common goals. We are very much looking forward to explore the Sustainable Development topic this year, and provide the CISV community with content relevant to our lives inside, and outside CISV.
To start the journey of becoming more sustainable individuals, it is important to self-reflect about our daily activities, and start acquiring more knowledge in terms of sustainability. You might be wondering where to start, so we would like to invite you to take this 10 question quiz by National Geographic.
How well did you do? Share the result with us in the comments below!
You can follow us on this blog and also on CISV International's Facebook, Twitter, and Instagram accounts for updates.
Also, we would love to hear your ideas, thoughts and reflections regarding Sustainable Development. If you'd like to engage with us, send us an email!.